When Will I Get My Check from My Title Company?
When Will I Get My Check from My Title Company?
Selling a house or helping someone buy or sell their home if you are a Realtor, can be an exciting time. One of the most common questions we get from Realtors and home sellers alike is "when will I get my check?"
This is understandable as there has been a lot of work and patience to get the transaction done. Plus, who doesn't like a payday!
Sellers & Realtors
If you are owed net proceeds from the sale of a house, or a Commission as Realtor, you can usually expect a check to be cut the same or next business day. For your convenience, we also provide wire transfer options at no extra cost.
Of course, if you are out of town, the check will be mailed, so estimate an extra day or two to actually receive it.
If you'd like to receive the funds very quickly, it might be a good idea to select a Monday-Thursday closing date. This way you shouldn't have to wait until the following week if banks or offices are closed.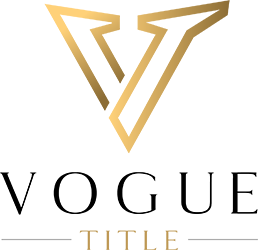 By giving each of our customers' closings the personal attention it needs, and by providing all of the people involved in the transaction with amazing service, we hope to earn your business for years to come!